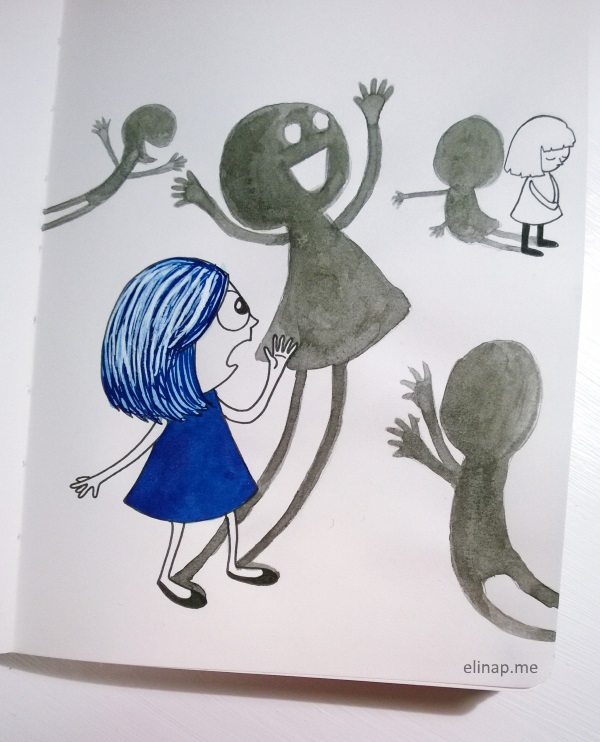 In October 2017 I challenged myself to draw daily again for a year.
In January I will explore with blue ink and if possible spend a little more time with each doodle than usually.
Daily Doodling – A Collective Shadow in a Shadow
Sometimes it happens that your shadow calls in the collective shadow.
Oh boy, do they like to party…
It takes awareness to notice this…
And then you decide to let the shadows play,
But not with yours,
You call yours back.
I decided to do less social media this year, so if you want to keep in touch and follow my blog (which I will be updating regularly) Subscribe to my newsletter and you'll stay updated on what's going on!