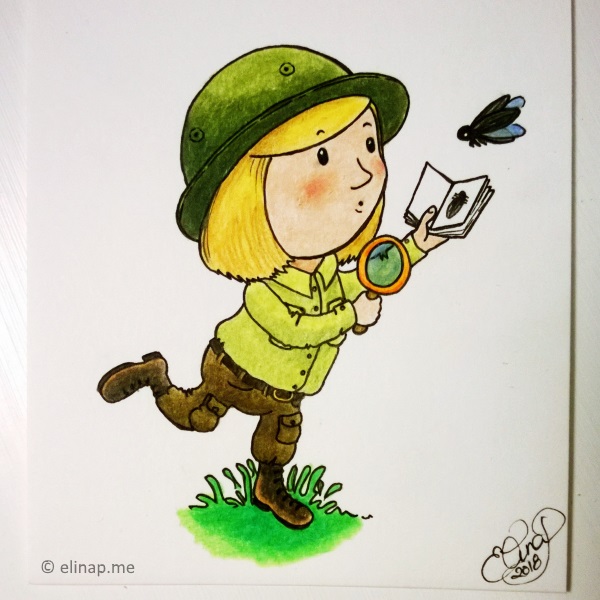 Daily Doodling – A Little Explorer
Today I was busy with my family and this is what I played with my son again.
We chose a word "An Explorer" this time.
And then both retreated to drawing our own version of it.
We reserved one hour for it,
so I was pleasantly surprised by how much time I got
and did some more detail than normally for these daily drawings.
So much fun!
Year 2018 is about doodling daily again – With ink this time.
For each month I've chosen a different color.