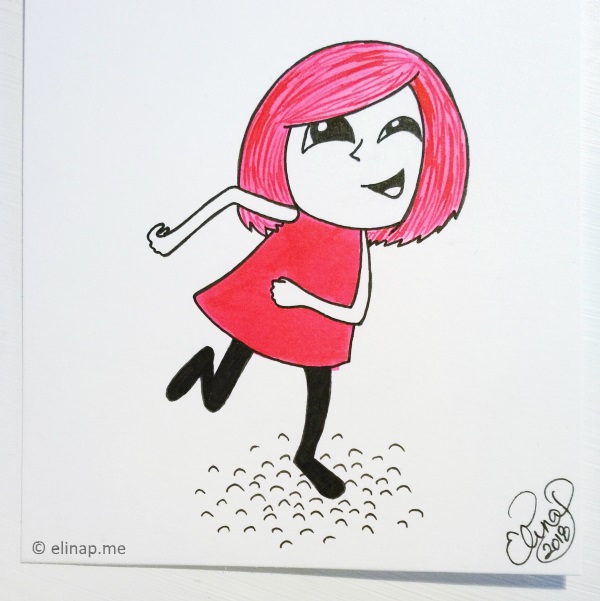 Daily Doodling – A New Adventure Awaits
With a swish of a paintbrush she's on her way!
It's soon April and with that there's going to be the next color of the rainbow to explore!
Mira's excited and ready to try something else.
"..But we still have one day left,
Let's take it one day at a time."
I told her and looked back.
This is what I saw: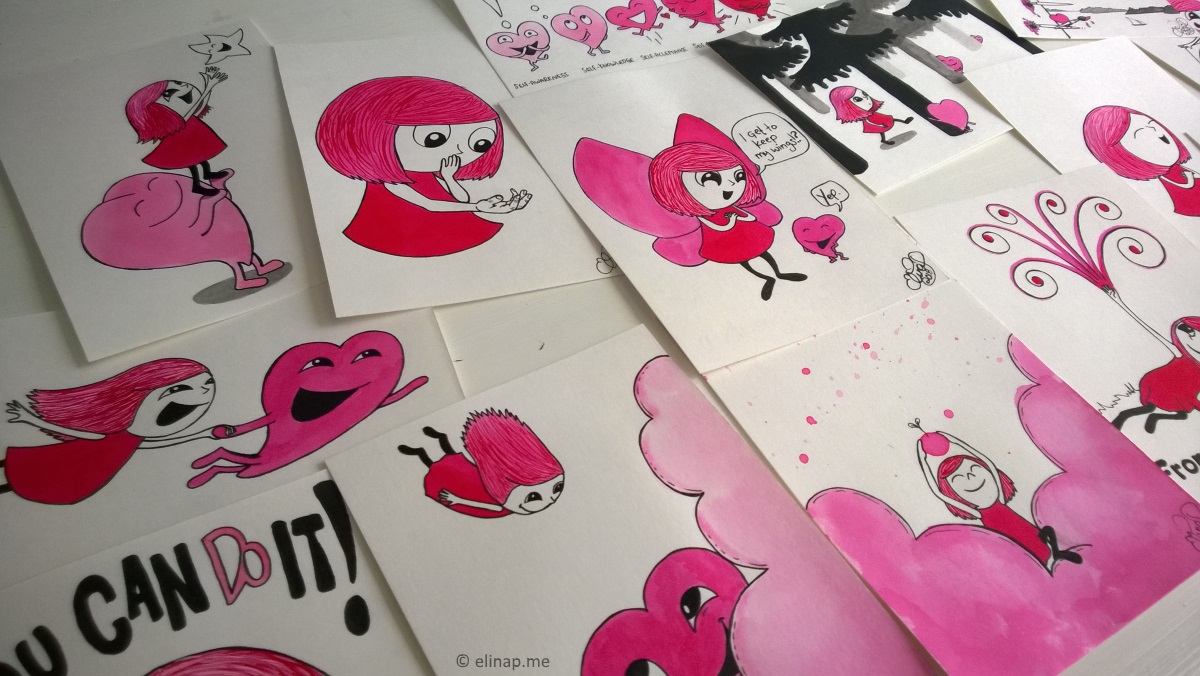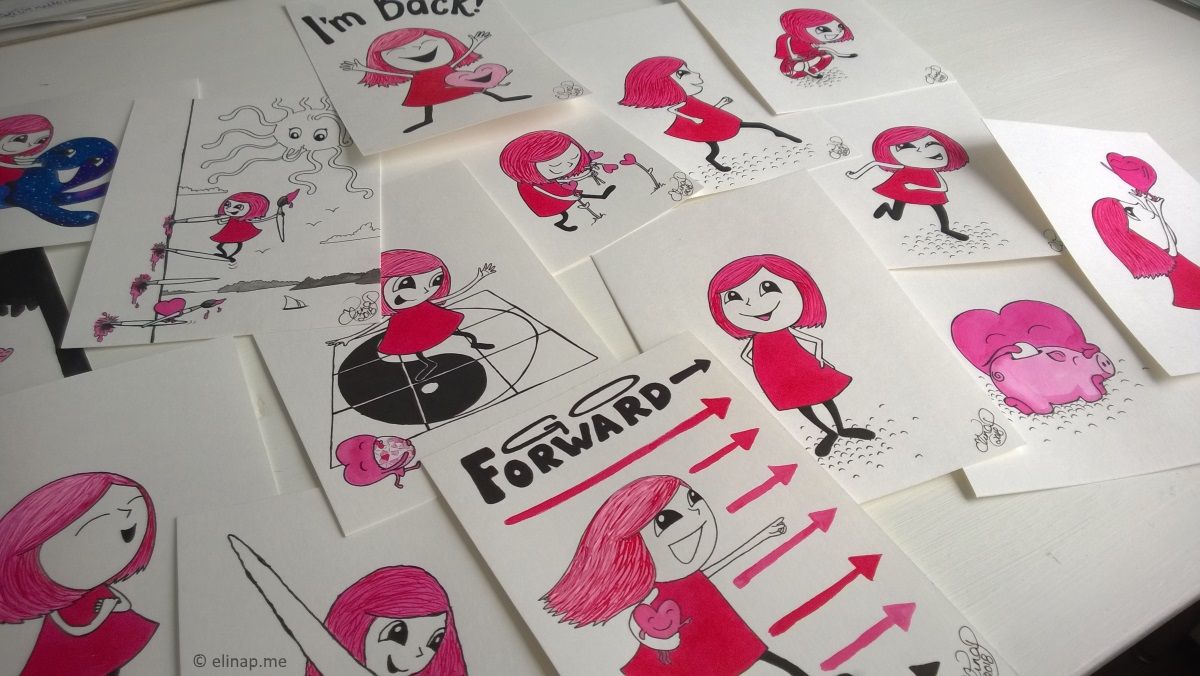 The next color I'm about to ink with is RED.
The grounding first chakra color.
It's going to be sweet!
To keep in touch and follow my art
Subscribe to my newsletter
and you'll stay updated on what's going on!
Year 2018 is about doodling daily again – With ink this time. For each month I've chosen a different color.