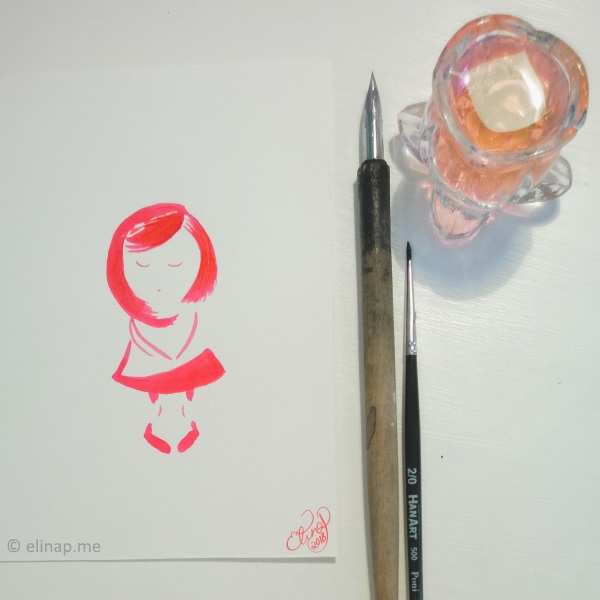 Daily Doodling – The Only Constant in Life is Change
Today something changed.
Yesterday I bought a bottle of red ink for April,
New paintbrushes and a gorgeous sketch book.
Then today I asked for an idea for the doodle of the day,
And suddenly it appeared that my last pink doodle wanted to let go of black outlines.
I'm puzzled…
I don't have an inkiling of how this is going to affect tomorrow's doodle,
But we'll soon find out – I'm excited!
How do you like it?
P.S. Mira feels a bit shy about this as you can see from her posture in the doodle,
But that's okay, I guess she's stepping out of her comfort zone a bit now.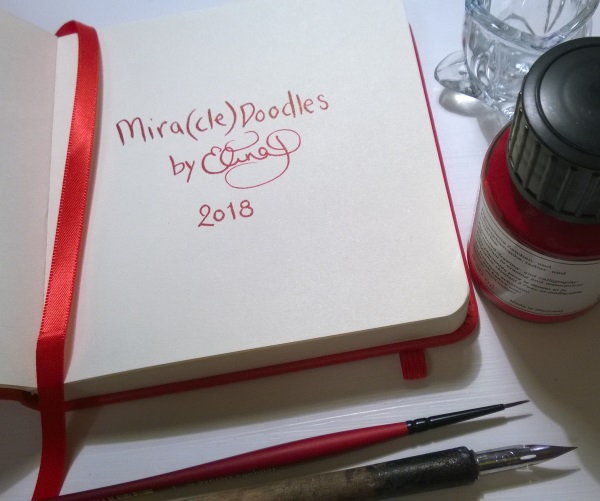 P.P.S. Here's Mira's home for the next couple of months!
I can't wait to begin doodling now!
To keep in touch and follow my art
Subscribe to my newsletter
and you'll stay updated on what's going on!
Year 2018 is about doodling daily again – With ink this time. For each month I've chosen a different color.