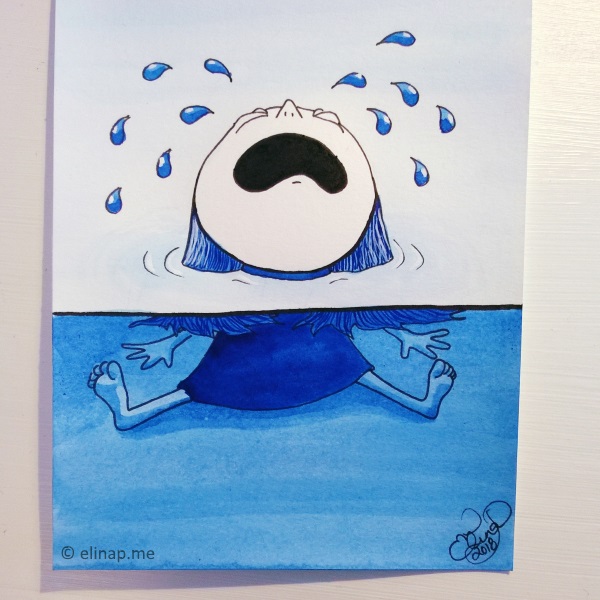 Drowning in Tears
I fell off the daily doodling ritual after our whole family got sick with the influenza
and I got the fever too.
As if healing from the fever wasn't enough,
I also got a bit depressed.
And cried for all kinds of reasons.
Everywhere too.
It was hard to stop crying.
I was drowning in my tears.
It felt amazing the moment I noticed it ended.
So I drew this picture as a reminder that sometimes times are rough
and it feels like you are trapped without hope.
But that this too shall pass and
A new day comes – drying the tears away.
Big hug to you if you have been crying a lot too!
Here's my first attempt to try out my new equipment for shooting videos,
unfortunately the battery died, so you need to wait for my next attempt to see more!
Year 2018 is about doodling daily again – With ink this time.
For each month I've chosen a different color.