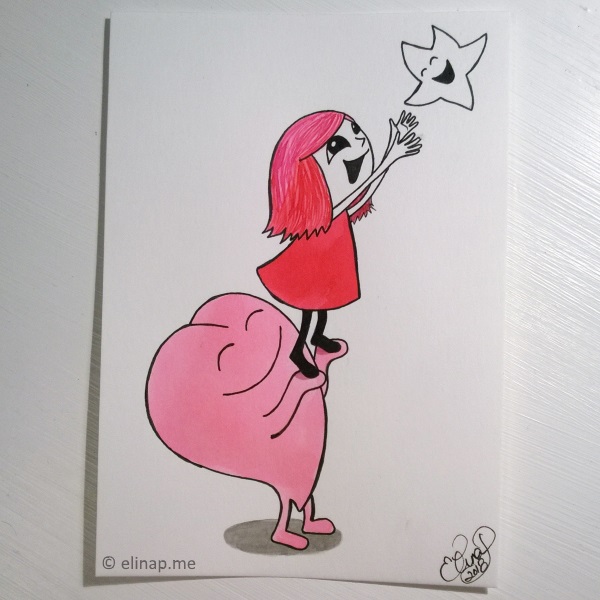 Daily Doodling – Love Supports You
When you feel held by love,
The Universe and all,
It feels like it's easy to reach for the stars.
In these Mira(cle)Doodles stars represent miracles.
When I feel trustful miracles start to happen!
Year 2018 is about doodling daily again – With ink this time.
For each month I've chosen a different color.