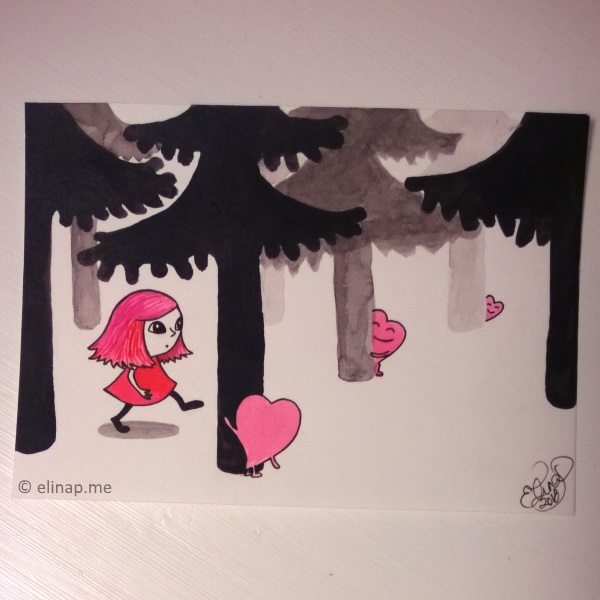 Love Can Be Found Everywhere
Today when I was walking in the forest I got surprised by
Love sending angels on my path.
I met really great people.
Somewhat strangers, but we have met before.
And just started talking and there seemed to be no end to it!
These kind of meetings in the middle of a forest make me feel really uplifted,
And filled with hope & inspired by the flow of new ideas too!
Year 2018 is about doodling daily again – With ink this time.
For each month I've chosen a different color.