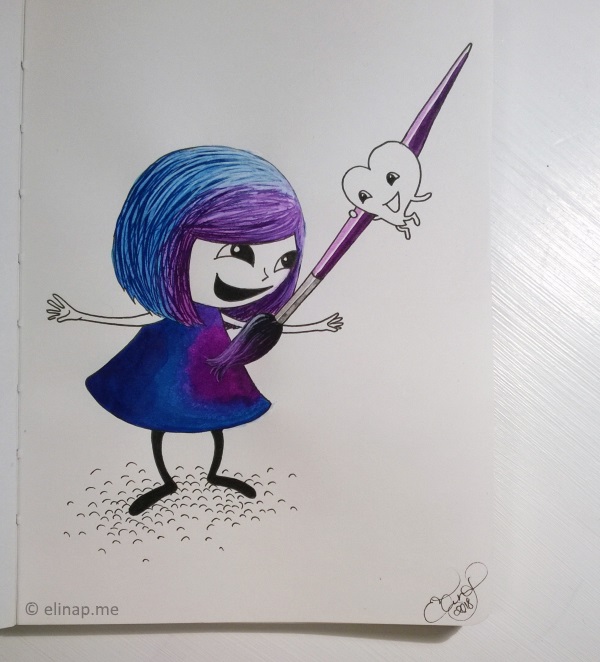 Year 2018 is about doodling daily again – With ink this time.
For each month I've chosen a different color. This is fun!

Daily Doodling – Ready For A Change
Okay, purple, bring it on!
Let's see what you got in store for me!
Now begins a month of exploring with purple ink – Yaaay!
To keep in touch and follow my blog (which I will be updating regularly) Subscribe to my newsletter and you'll stay updated on what's going on!