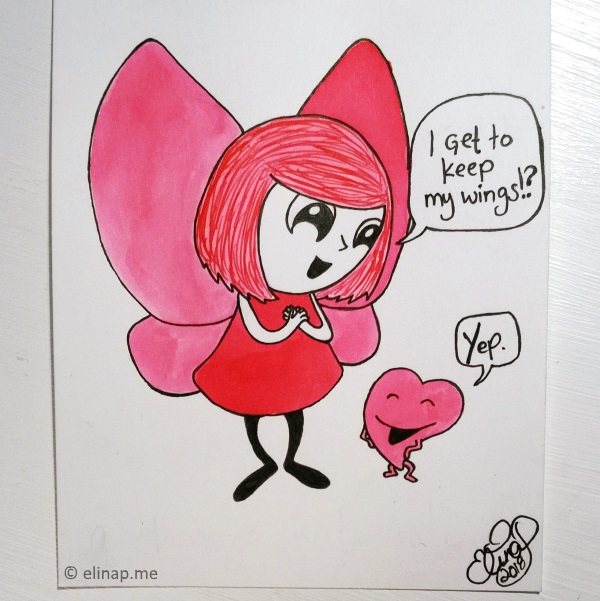 Real Transformation
The difference between change and real transformation according to Terri Cole, licensed psychotherapist and the founder of Real Love Revolution, is that when you change you can change back, but transformation lasts.
So the last picture to my four doodle series of metamorphosis was drawn with the idea of change in mind not transformation. I pictured Mira sewing another cocoon for herself after her wings get tattered by the long flight. Well, maybe that is a phase in life when you need another transformation..
Year 2018 is about doodling daily again – With ink this time.
For each month I've chosen a different color.