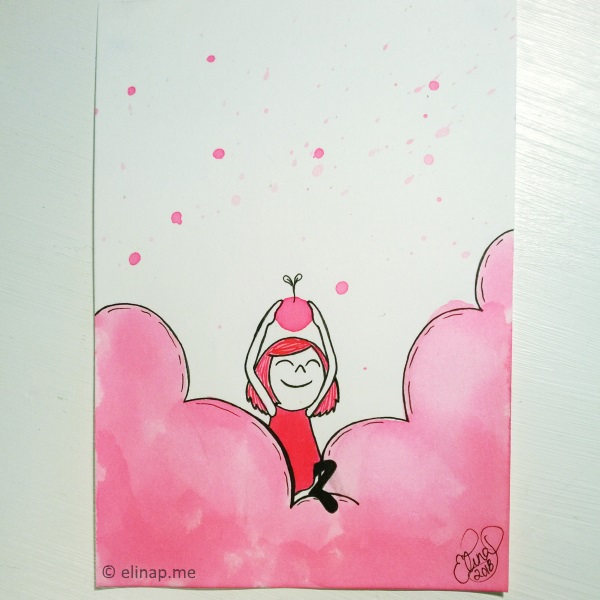 Daily Doodling – Starting to Grow II
This is the second take for the quote from Rina Dhakal "From where I fall, I start to grow"

I wanted to draw another picture because
When I drew the ground I realized that the picture
Where Mira fell had some fluffier ground than grass.
So in this one she grows from that place.
Year 2018 is about doodling daily again – With ink this time.
For each month I've chosen a different color.