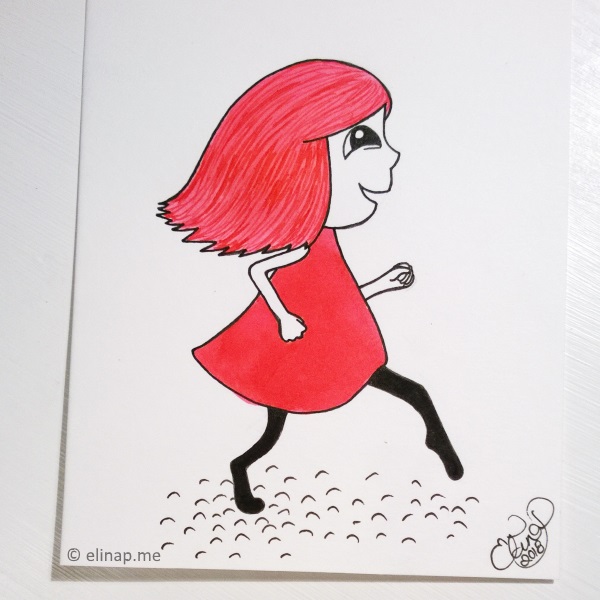 Imagine this little girl tiptoeing with a giggle about to burst out.
She moves softly and gracefully
And her toes play ballerina.
She jumps a little jump
And then giggles quietly.
Her ego doesn't pay attention to her.
He thinks it's safe.
And so grows her comfort zone,
With baby steps that make her life more joyful and happy!
To keep in touch and follow my art
Subscribe to my newsletter
and you'll stay updated on what's going on!
Year 2018 is about doodling daily again – With ink this time. For each month I've chosen a different color.