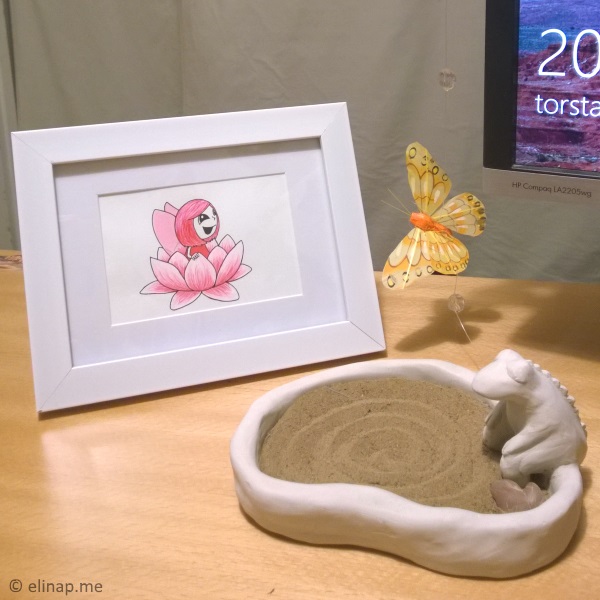 Looking Great With Frames
This looks so sweet on my desk!
When I doodled digitally I often just forgot about the doodles afterwards,
But now that they are drawn on paper I tend to keep my favorites visible for a while.
This one looks great like this!
And this zen garden I made years ago is reminding me of the days when I drew only that lizzard character.
Those were the years before I started opening my heart to art that brings joy.
That lizzard was born in 2010 and is soon twice the age of Mira!
..I love that the lizzard is relaxing by the pool in which I hold sand that's from a place that means a lot to me,
When I need grounding and a break I dip my fingers in the sand and play a little.