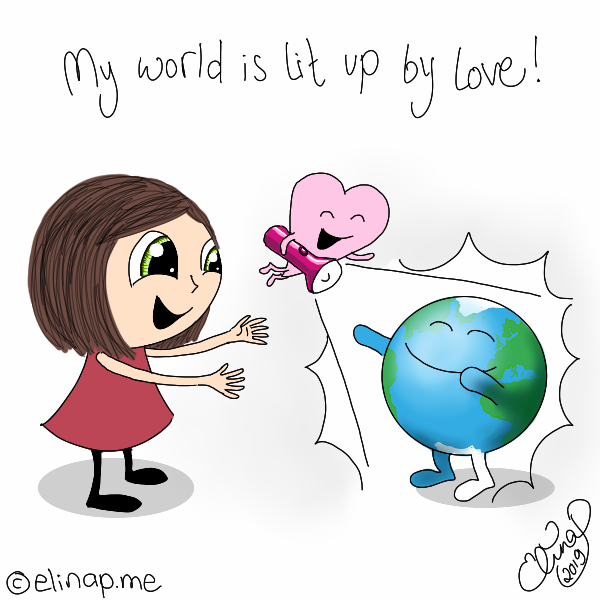 I have drawn the Earth sooo many times and mostly always from my memory, it's a doodle after all…
But lately I've yearned to look it up and see what it really looks like.
Up until now I've sometimes made image searches, and just scribbled out the outlines of the continents from there. But somehow, as you can see, the Atlantic Ocean always seems to spread out much wider than it is…
Well, now I've been on a search to find myself a little globe that I could turn in my hands and see the Earth from different angles.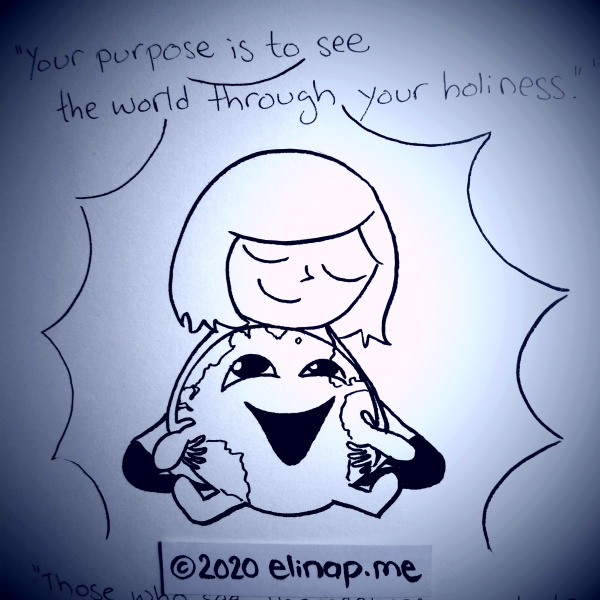 This need came up (with ACIM lesson 37) when she was sitting in Mira's lap, leaning on her casually and I just couldn't find a picture on what our planet looks like from that angle. So I just doodled it again…
Then I googled some more and finally found myself a globe that's not on any pedestal and is a reasonably sized one too.
When I unboxed it, I started laughing, could it really be like this!?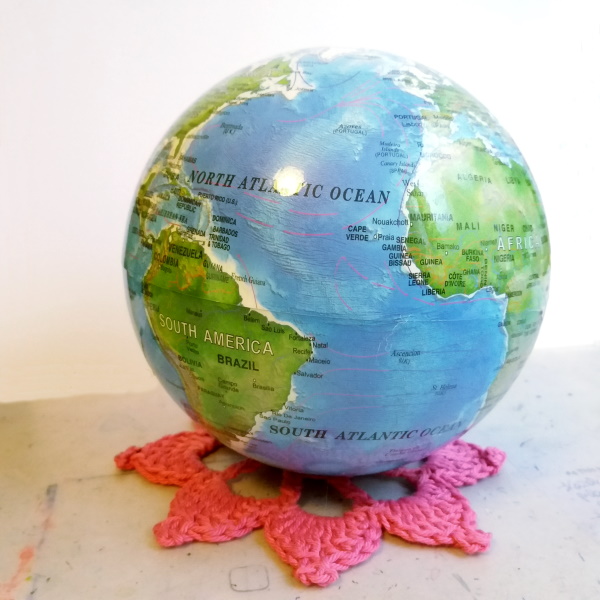 It looks like South America and Africa are so much closer to each other than I had imagined. I am puzzled.
What will my world really look like from now on in my doodles?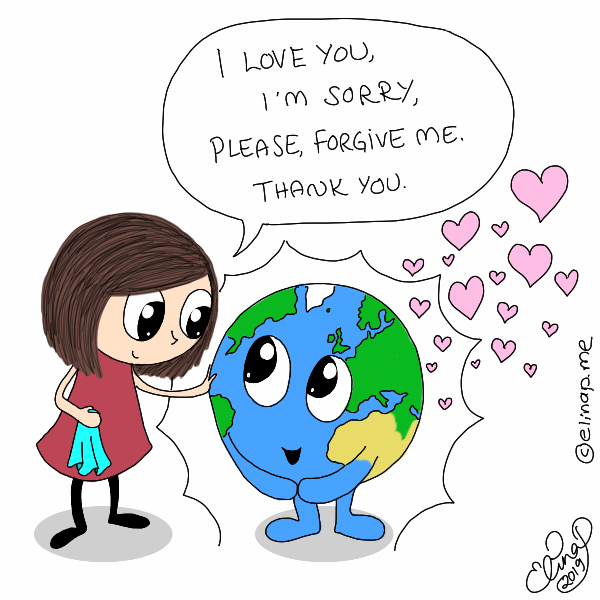 These lines are quoted from Ho'oponopono healing tradition.
Will I keep it the way I've drawn it before (it must mean that the Pacific Ocean is then sooo much smaller)? Or will I keep glancing at this little globe and concentrate on building new memories of what it really looks like?
Time will tell 😉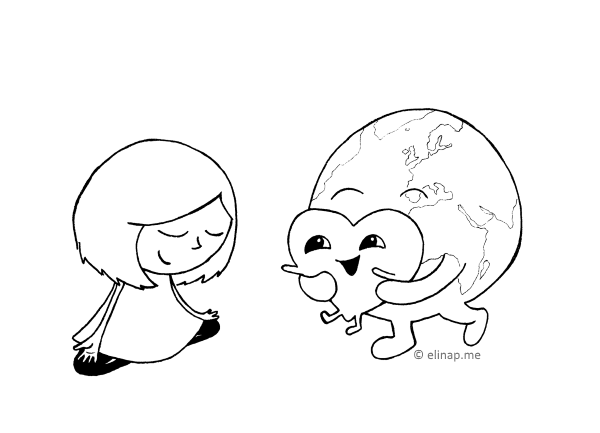 Illustrations for this blog post are Mira(cle)Doodles I've drawn over the years.
I draw the Earth as a representation of the world in spiritual sense. It then represents anything that I observe in my surroundings, situations I'm struggling with, and the other people too. All bundled neatly up in this cute little globe. We are one after all, and so is the world we see with us.