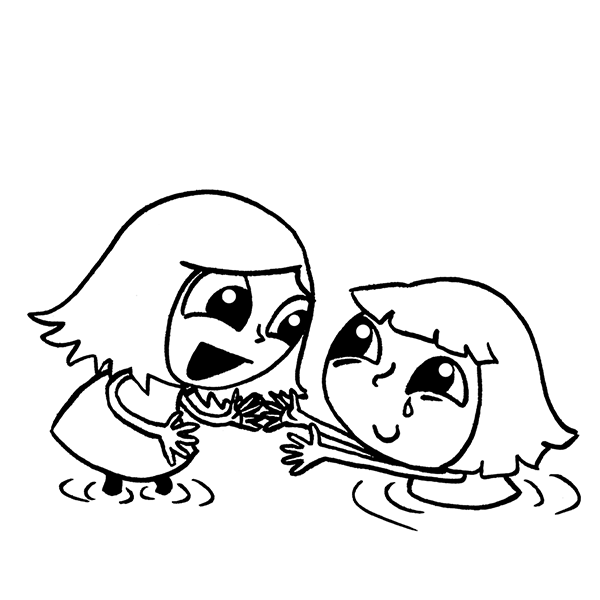 The 32nd Mira(cle)Doodle Story is available!
Help Flows from Me to You & Back
Mira(cle)Doodle Stories weave together insights from everyday blunders in a joyful, uncomplicated way. Any obscure concept is turned into whimsy and fun by elinap!
In this month's story Mira is stuck – again – and looks for a way to get things moving.
Help comes from a simple but powerful realization which if you try might surprise you how well it works!
Asking for help is not easy for me, I've tried to do it all by myself for a long time. This year though I've experimented how asking for help can make everything move forward faster, how it feels natural and like life should be lived.
Asking for help goes both ways too, so there's ultimately no need to feel like you're a burden or be ashamed of needing to ask for it.
In all the three posts in Patreon this month I share some of the insights I've gotten from the early stages of learning to ask for help.
When you get going, it gets easier from there.
Become my patron and receive the help
that Mira pours our way every month
with happy and uplifting doodles.
The newest story is posted at Patreon:
:: You can unlock this and all the previously posted stories for $5/month. ::