Writing a book, illustrating it, editing, killing your darlings, sketching more and editing some more… It's a messy process to create a book—Here's a couple of pages from MIRA and how they evolved in the process…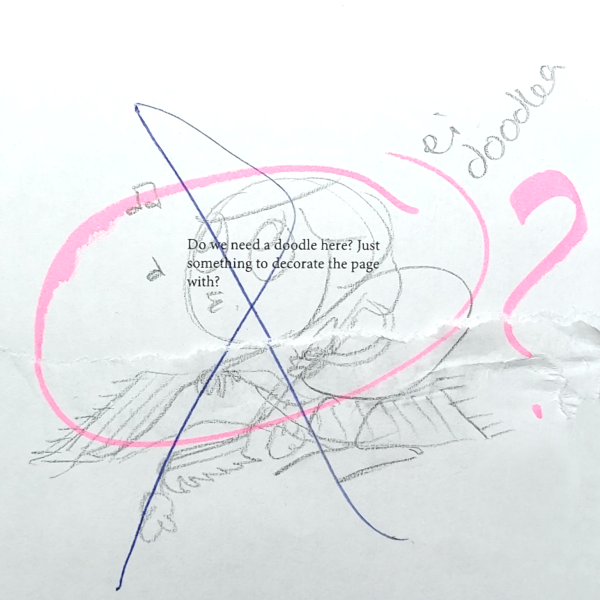 In the end I decided to leave this page blank, but here's what happened before that…
I resisted leaving it blank. I wanted the short story called "What You Focus on Grows: The Story of a Whale Under My Rug" to start from the right-hand page on the spread and tried to sketch different options on what happened before the opening scene of the story (Where you can see something bulging under a rug).
Maybe Mira could be "innocently" wiping stuff under the rug—a metaphor for disregarding what's really going on and ignoring dealing with the "dirt" she has in her life…
..Eventually the "dirt" under the rug turned into a whale, and Mira no longer could let it be—The whale craved attention!
Even though this would have made a cute illustration, and it would have filled the page, I think it wasn't necessary for the story plot.
If the reader is inspired by the story, and start reflecting back on their own life, I trust that this is the image they'll see in their mind's eye without seeing it on the page.
Oh, and maybe they'd like to write notes on that blank page to deal with the whales in their life!!? I can only imagine how creatively this book can be used!
Here's another example of the editing process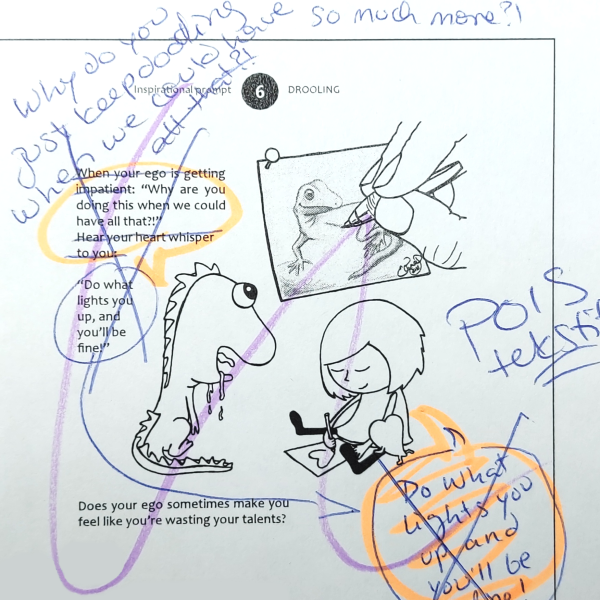 When the test readers commented on this page it came clear to me that I hadn't found the right words yet, and the rhythm wasn't catching yet. So, I started editing.
What if I drew speech bubbles for the Heart and the ego?
What did I want to say with this doodle?
Well, even if it was originally about my inner comparison game with what I could be doing (what I knew I was capable of) and what I actually do, maybe it would be easier to just make it about the overall comparison game that we play with the ego. Always looking for ways to feel smaller…
For the heart it's more about joy and doing what feels right than trying to be something that would look good in the eyes of the others—If that'd be the only motivation to do it.
So, this page experienced quite a change…
Here's the final version: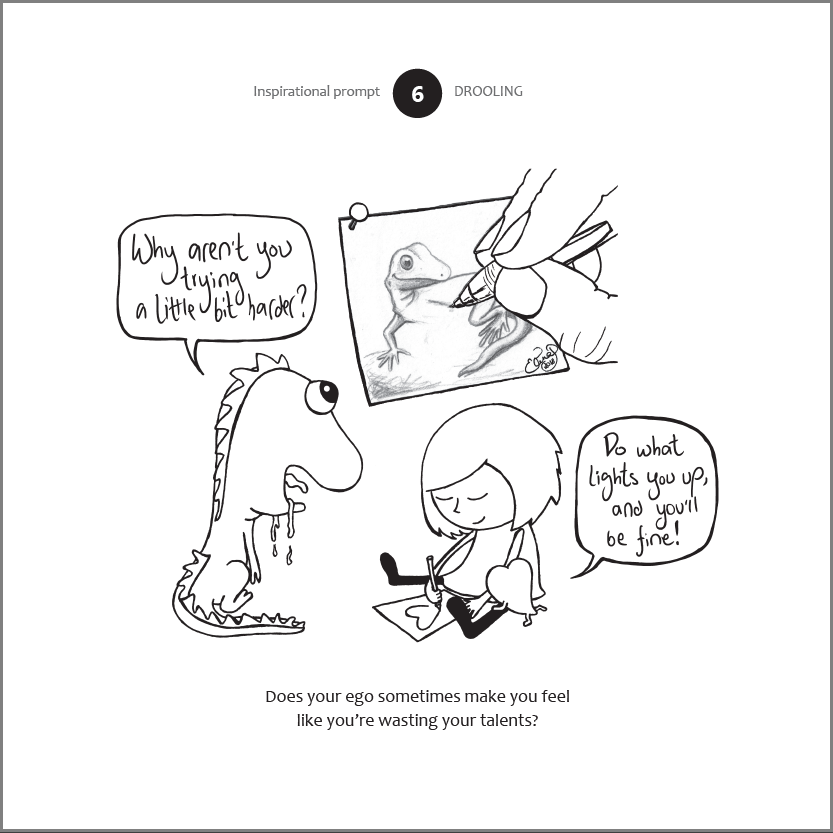 I'm so grateful for having test readers who read the first draft where there were twice as many pages, and four times more spaciousness!
With their help I found a rhythm to the dance between the doodles and the words.
Now they are happy together!
A huge thanks also goes to my editor, and proofreader, Kathleen Anderson de Miranda. She gave be great suggestions and helped me to cross the t's and dot the i's. She also helped me to remove al the Finglishisms wherever I tried to write English as if it was Finnish… Which is the launguage I use more in my day to day life.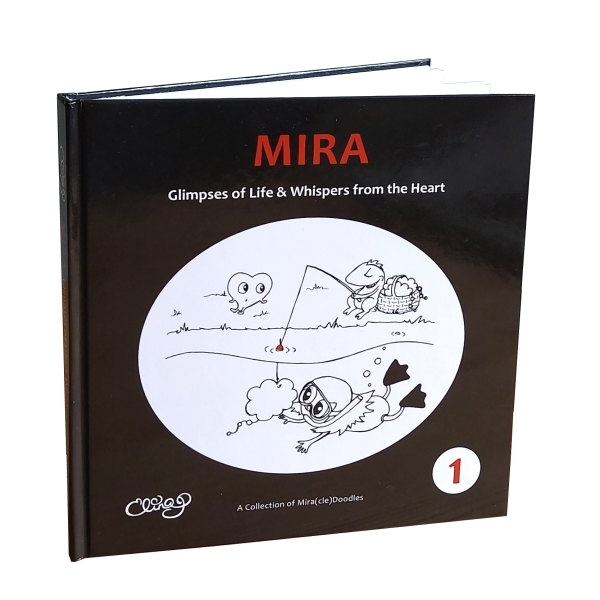 You can now pre-order the book from elinap shop!