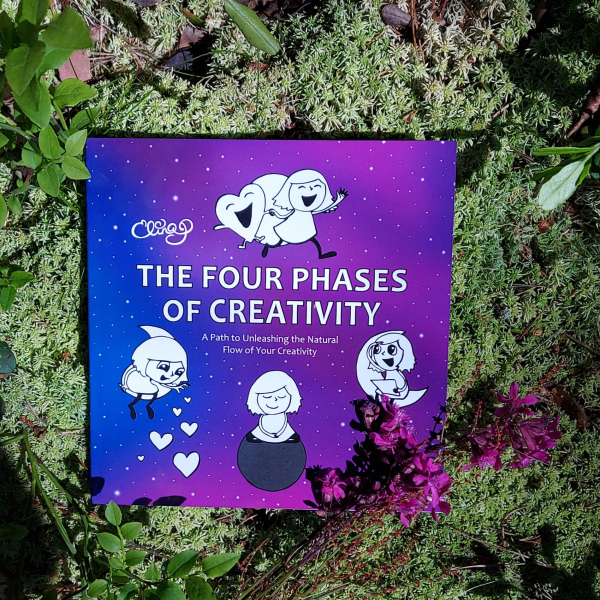 My farmer grandma lived her life by the ancient wisdom of the power of nature and taught me early on that "seeds need to be planted on the Waxing Moon or otherwise they won't make strong roots".
I didn't yet get curious then, although had always done what she suggested without questioning it.
About a decade ago I joined a women's moon circle ran by my yoga teacher and was introduced to the different powers of the moon phases… That's when I started consciously exploring how they applied into my life.
A couple years later, I joined an international online community of women entrepreneurs and got to implement this knowledge not only for the body, but my business too. I realized how spiritually interwoven Nature's wisdom and creating art was.
My breakthrough into having my life flow with more ease came from connecting the dots between having the ancient wisdom of my maternal lineage running in my veins and how my creativity as an artist flow in phases too, and how embracing the wisdom truly helps.
Now my dreams can grow sturdy roots and carry delicious fruit!
In THE FOUR PHASES OF CREATIVITY, I've gathered and illustrated this wisdom in an easy-to-digest delightful way with Mira and her heart helping you out and over every bump on a creative path too!
One step at a time does it!