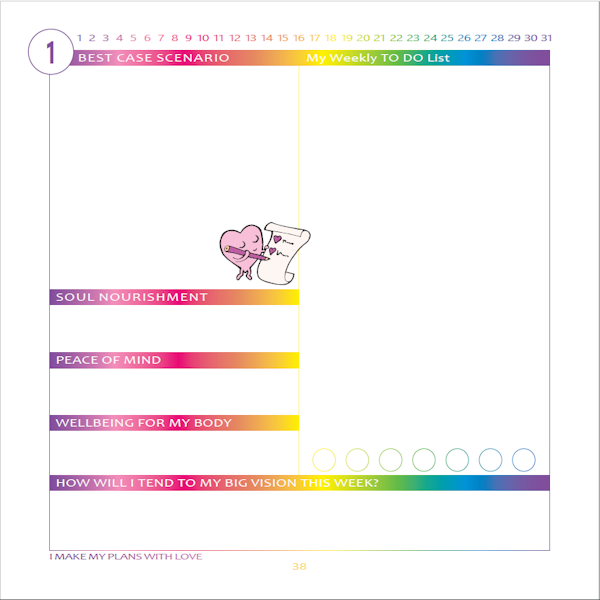 Here's a little something that inspires me on a daily basis!
I've designed my own planners since 2021, and this rainbow colored weekly planner page is what will help me stay focused in 2024.
It's fun to experiment with something different each year.
Now the new thing is the gradient rainbow-colored outlines on the weekly pages!
Last year, I added the "Best-Case Scenario" box, and have loved it!
It's so much fun to imagine the best possible result for the week beforehand. You can try it out right now:
What is YOUR best-case scenario like for this week?