Creates Illustrations & Books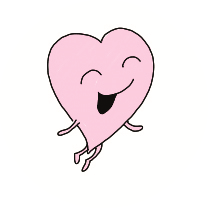 This little heart symbolizes the love that we are. It is all encompassing, all accepting. It has deep faith in the part of us that knows that our birthright is joy and love and ease. Mira has the power to choose love, if she just looks around and remembers it is ever present.
Sometimes Mira just chooses to go the longer way and loses herself in the human drama.
But her heart never loses her. It will stick around!
Let's find out what she whispers to us…
Hi there! Can you tell us something about yourself…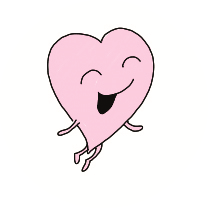 Hi! I'm the heart character in the Mira(cle)Doodles series. I first appeared during a time when Elina Puohiniemi had been opening her heart and was exploring her ego with the help of Mira. At that time she never dreamt of creating art that is positive (but joked about it). So I think she was surprised when I appeared in the middle of those aggressive struggling Mira drawings she had been doodling in her journal. The more I appeared, the more she understood about miracles and love and the more light there started to be in her life. I came when she called.
What is the easiest way to call for one's own heart?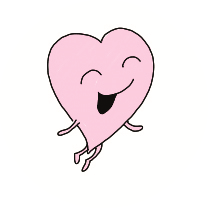 Well, it's different for everyone… Anything that opens up your heart, warms your heart, touches your heart will do it! Joy is the key and feeling uplifted. You need to set an intention to connect me for my voice to be heard. Do anything that brings you joy and call for me!
For some the easiest way to connect with their heart is through creativity, for others it is through movement. And some find it from a quiet place through meditation. There are as many ways as there are people, but kindness works for everyone – Be kind to yourself or someone else and that'll do it!
Mira's way is an easy way too.. She just asks and I'll appear!
After venting out her feelings and analyzing her situation for a while she asks a simple question "What would love do?" and that's when I come and she feels connected to me again.
But what if we don't listen to our hearts?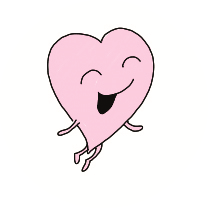 Yeah, that sometimes happens and it's perfectly okay. Your learning curve will be just a bit different than if you keep seeking for my guidance. All is well.
Sometimes Mira as well as Elina are not feeling connected to me and that's when I try to nudge them toward being together more. Through creativity it is easier to let myself be heard to them.
Is there a way for our hearts to contact us if we are feeling lost?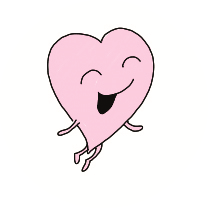 There sure is! I love to send little heart shaped signs to Elina so that she remembers Mira and me. Whenever she spots one she remembers us and feels connected again. Look out for signs and signals that you feel are connected to your heart, you decide what it is and your heart will know a way to say hi to you!
So are you also a representation of Elina's heart?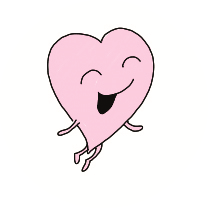 Ultimately there's only one heart. We are one. I'm not Mira's nor Elina's heart but a collective loving consciousness that speaks through Mira(cle)Doodles, but as well through nature, sunset, art, music, smiles, kindness, compassion etc there are endless ways for me to express myself. But of course for the sake of clarity I'm appearing as Mira's heart in the doodle series, just remember that I'm also yours!
What do you do when the ego takes Mira?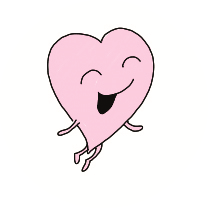 With Mira it is a question of patience. I know that a person who has learnt something as deep about themselves as Elina has with Mira can't totally return to their old habits – This is an upward cycle of facing the same old challenges but always with the wisdom you gained from the previous lesson. Sometimes Elina needs to doodle Mira for some time before she starts to look around and hear my whispers. And ta-dah! I'm there again and ego starts to relax!
Why do you whisper then? Why can't you be louder?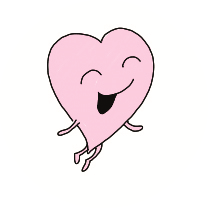 Actually I'm as loud as you allow me to be. There's a lot of noise in the world today though, lots of distractions. We are all doing our best.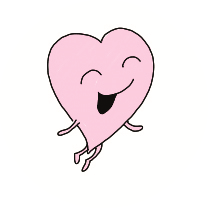 It brings me joy to be able to feel connected to humans. Having a body and enjoying a lifetime with it. Enjoying every experience that comes along with existing. That brings me joy.
What are your plans for the future?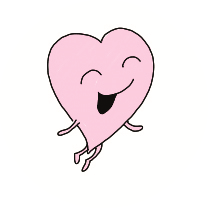 I'm open to the infinite possibilities the future holds. It's quite a wonderful experience that I got to be part of this!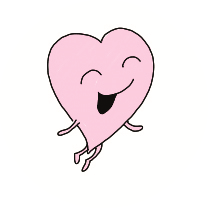 Listen, ask and be open to receive.
That's more like your advice.. A motto is something You live by..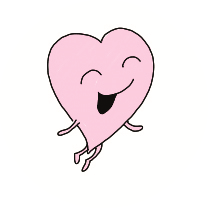 Ah, yes. I'm simply open to receiving. So I'll say my motto is "EnJoy. Everything."
SPEED QUESTIONS
Fill in with what comes to mind first.
The purpose of life is… To love.
What brings me the most joy is… Kindness.
What sucks the most… What does this mean?
Favorite color is… The Universe.
Favorite animal is… All the ones that have a heart.